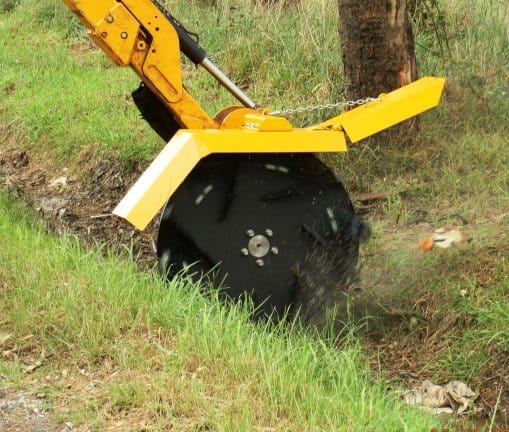 BANDIT Drain Cleaner/Digger
The fastest way to clear and form roadside open drains
Designed to fit easily on Reach Mower Power Arms.
Specifications
Tractor PTO minimum 45 H.P. required
Width of cut is 900mm per pass.
Depth of cut in 450mm per pass
Machine weight 235kg approximately
Replaceable heavy duty blades
Hydraulics require 80-120 LPM at 190 Bar
For more information about this Australian built product call International Mowers on+61 (03) 9799 9511.